Our award winning Chef has over 30 years of extensive pastry back ground. He has taken numerous pastry classes and participated in many local events. He was fortunate to have worked with some of the world's famous Pastry Chef's in Las Vegas of which he is grateful of the knowledge he has learned from them. His love and dedication in pastry led him to become a Pastry Chef in Las Vegas and here in Hawaii. Orly is a three time Food Network winner, competing in shows such as Sugar Dome (Season 1, Episode 11), Halloween Wars (season 7), and Cookie Wars (Season 1). He desires to stay on top of the pastry trends by attending or teaching pastry classes of which he can come back and create new items for the store.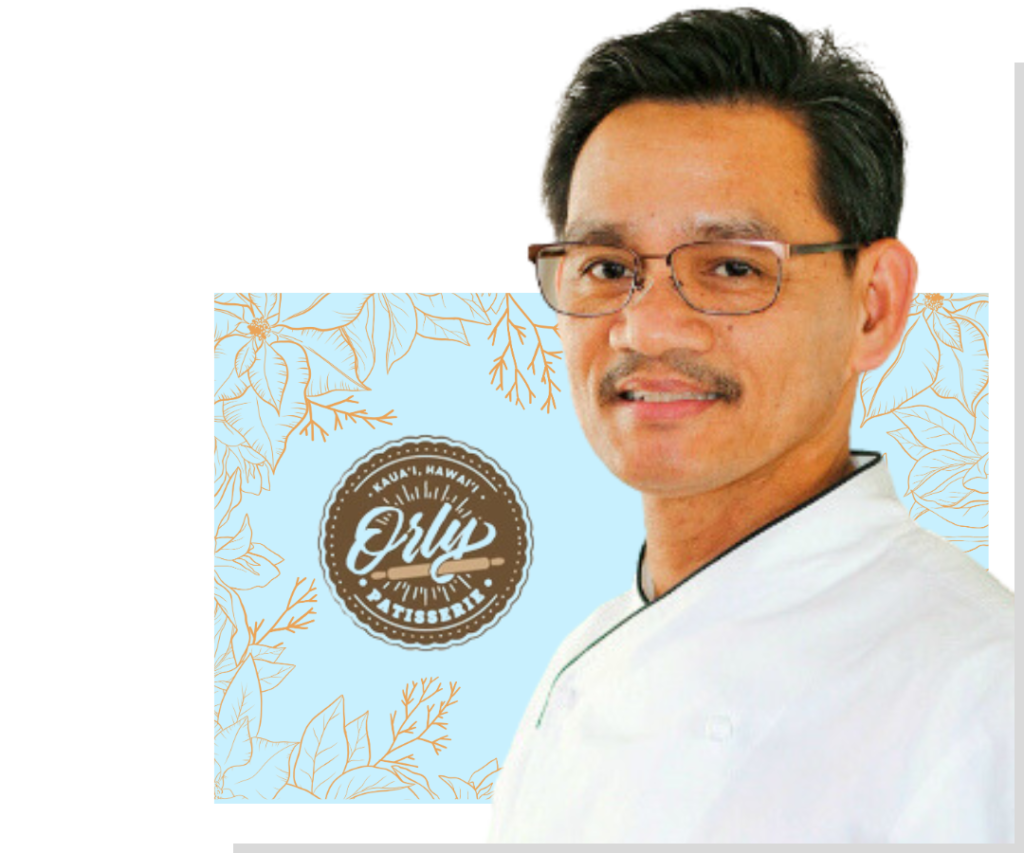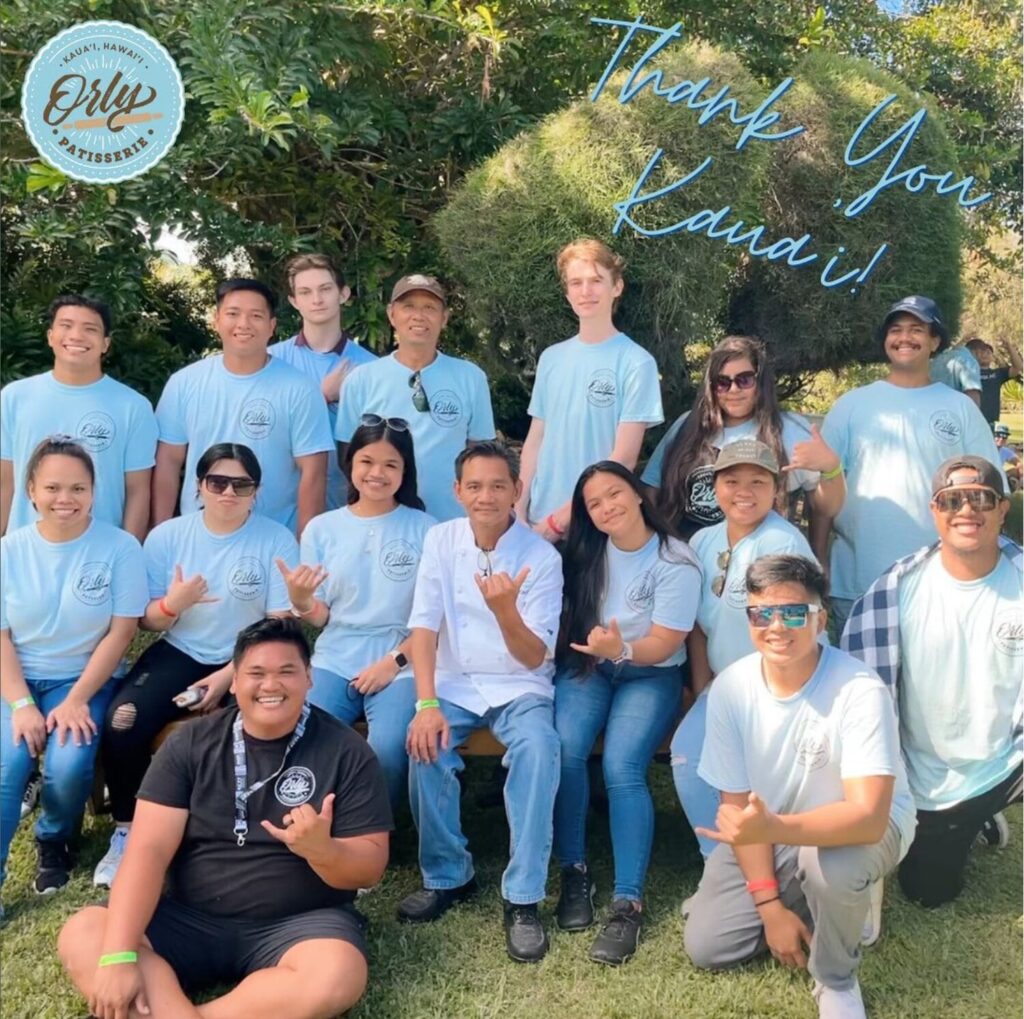 Nothing But Love For Our Team
We work with incredible and amazing people that make the pastries we serve more special. Without the support and culture of our team, we would not be able to provide the quality as it is. Thank you everyone who has ever contributed to the success of our business. We always welcome newcomers to join!
We love Kauai as we call home and no place on earth that is quite like it. We have a deep sense of connection with the people in our community we called "Ohana" and with that, we decided that creating a business is the best way to create a magical connection and experience for our people and our visitors alike. We decided that a local Patisserie should serve as a place where young and old can come and order from our dessert menu and many other sweet treats available in our store.